After soccer Friday night on the school field and a trip to the
National Zoo
we went to a birthday party Sunday afternoon.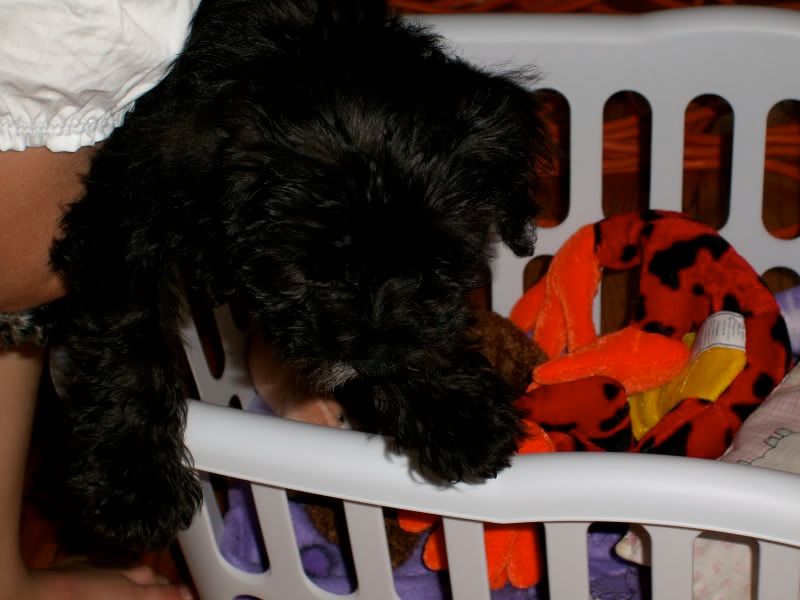 This is Biscuit - the birthday girl's gift!
Our gift (
pictured here -->
) included a puppy-pal (
cuddly puppy stuffed with buckwheat that you warm in the microwave so the real puppy doesn't miss his mommy so much
), a chic leash-attaching satchel containing a roll of puppy-waste collecting baggies, a squeaking monkey (
EVERY new puppy needs a squeaking monkey!
), and a Halloween costume :)
In knitting news I am happy to report that I have been sock knitting. I am also sad to report that I am a-d-d-i-c-t-e-d to Ravelry. The forums, they suck me in and drain my days away! So much useless information and needless drama. It is better than reality teevee :)