Cue
The Mamas and the Papas
Yesterday/Monday was a GREAT day at chez RMR!
Apologies in advance for the very bad photography. In my rush to document our good fortune, I couldn't find the "good" camera so settled for the "not so good".
We had an unexpected guest: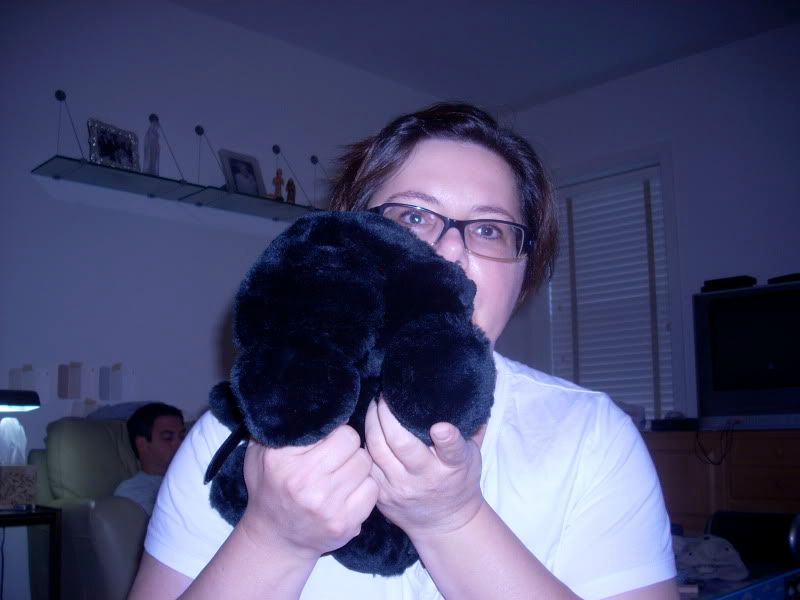 Mommy with Midnight - TLG's class mascot
TLG had an unexpected package:
TLG's "Back to School" package from Aunt S and Uncle T
And TWO packages for ME! The first from
Wonderwoman
who
knows
how much I love both The Knitter Magazine and Rowan Kidsilk Haze: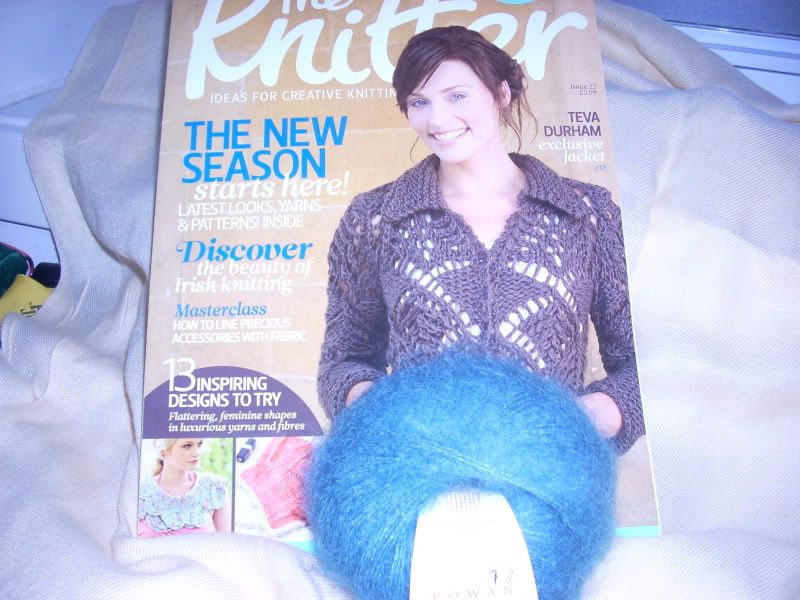 And the other from
Lilly Pilly (aka, Jo in Taz)
who was my upstream partner in
Trashy's
As You Like It Swap
. Poor Jo had her hands tied behind her back with the not-so-great words I'd selected. You see, I submitted "Wedding" because the first 1/2 of our year had been dominated with preparation for two family weddings, one in June and one in July. And the other word I'd submitted was "Hot" because June and July are blast-furnace hot here in metro Washington, DC
(108F degrees at one point!);
not exactly dress-up-in-your-very-best weather.
But Jo, she is a trooper - and a sewing goddess!!! Look what she's sent me: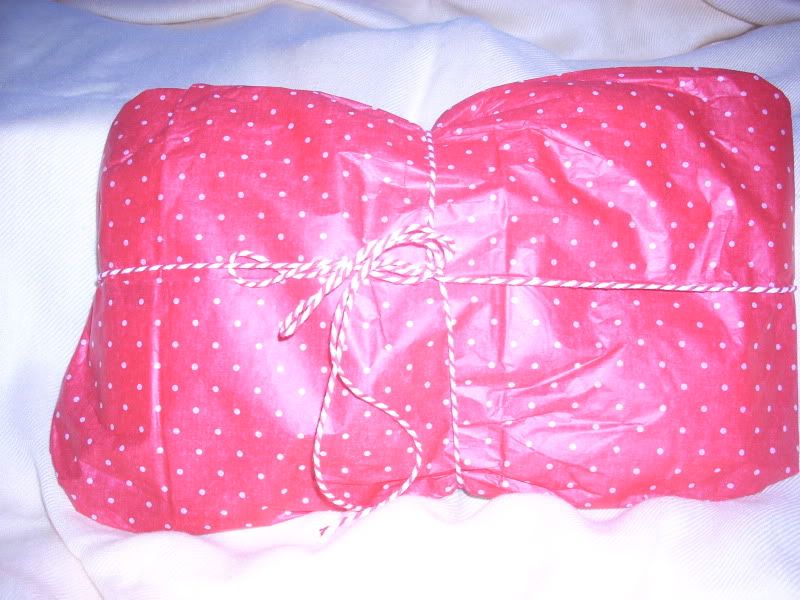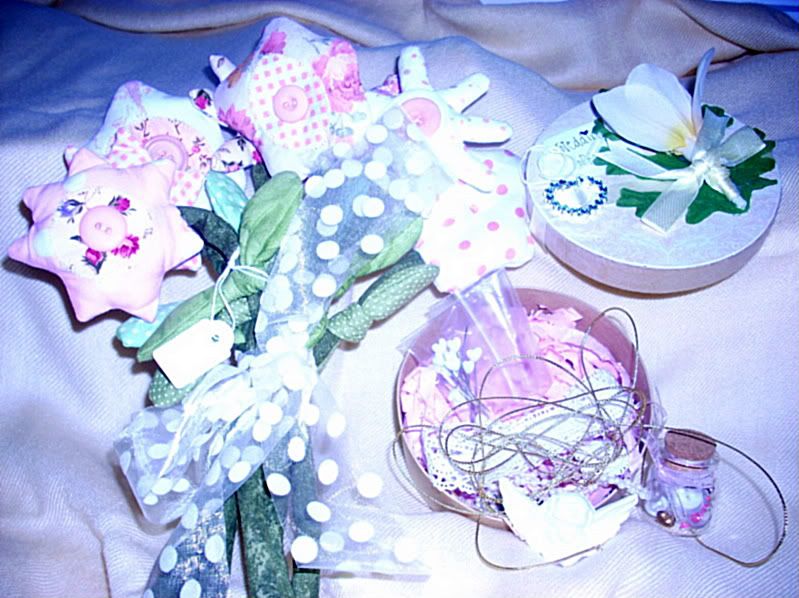 Blushing Bridal Bouquet (made up of fabric softie flowers!) and beautiful decorative favor box containing a bottle of buttons, heart-topped straight pins, lace, and ribbons!
AND
Hot stuff fabric coasters with a packet of chi tea.
TLG, TBG and I were all doing a happy dance last evening!!!